About
I'm Lisa Promise, Founder and Principal Consultant of Promise Consulting Group, LLC. I moved to the Boston area for college more than 15 years ago and attended Bentley University, double majoring in marketing and global perspectives. During that time, I studied abroad with Semester at Sea, circumnavigating the globe and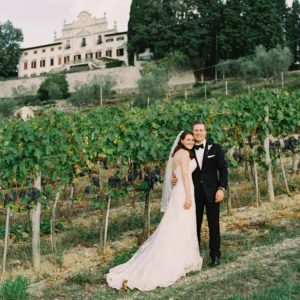 traveling to 10 countries in just 4 months. I began my love of travel at that point, leaving the country for the first time at 21 years old. I've now visited almost 50 countries!
My husband and I got married in the fall of 2014 in Tuscany, Italy at a beautiful villa and winery. We've been together for 15+ years and I'm lucky to say that he's a true partner in life and my biggest supporter.
I love animals and was on the board for Happy Tails Pet Rescue for 5+ years, fostering two kittens born in 2010. That is, until I realized I couldn't give them up and adopted them. Sammy's still here with us on earth and Bella waits for us in heaven.
In summer 2010, I started Promise Consulting Group, focused on accelerating growth through strategy and marketing for startups and emerging businesses. After marketing and business development roles at Vistaprint, TripAdvisor and DraftKings, I made the decision to expand PCG to full-time in June 2016.
My interests are traveling, warm weather, good food + wine and animals of all kinds. You can contact me at lisa@promiseconsultinggroup.com – feel free to reach out if you'd like to connect!